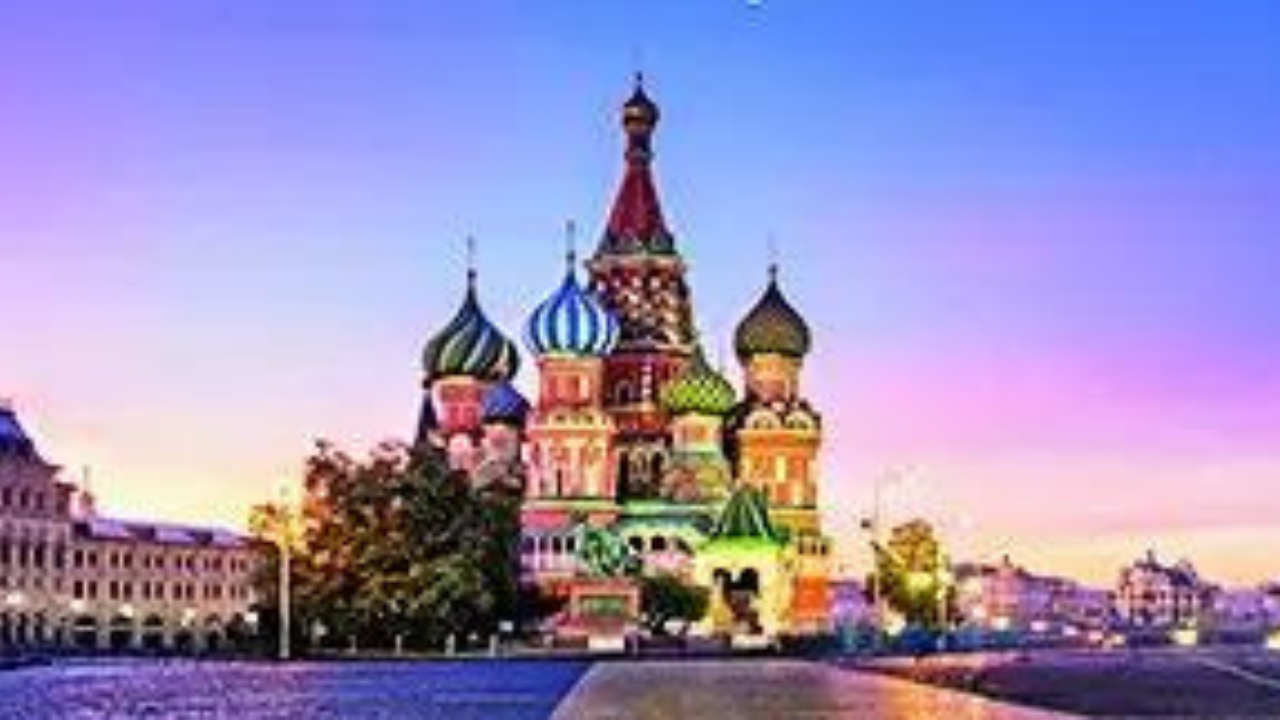 Moscow : Hit by the pandemic, India and Russia are now desperately trying to woo back tourists. After introducing evisas from August 1, Russia is pushing through a legislation on e-payment solutions to enable quicker rupee-rouble exchange. India, which has also introduced e-visa for Russian tourists, is also engaging with Russian social media influencers to promote tourism in India.
"We are still on our way to restoring the flow of Indian tourists to Moscow to pre-Covid-19 levels. Before the pandemic, it was steady 12-15% yearon-year growth. Based on the first half of this year, we have already received about 20,000 Indians in Moscow. That is 56% higher than the same period last year," said Bulat Nurmukhanov, head of the International Cooperation Division, Moscow City Tourism Committee. "The Ukraine con flict has resulted in some decline in tourist figures, but we have already surpassed figures of 2021 despite the challenges and perceptions," he said.
Addressing 29 tour operations from India who are in Moscow on an invite by the Moscow City Tourism Committee, Rajnish Patidar, Indian Embassy's Economic Wing deputy head, said that on September 12 to 14, the Indian embassy will be facilitating several round-table meetings in Moscow with tour operators from both countries, social media influencers, and a Kerala government delegation to facilitate tie-ups.
An estimated three lakh Russian tourists fly to India annually; post-Covid, this has dipped to below a lakh. Russia is also trying to address currency conversion issues faced by Indian tourists. "There is an initiative by the federal government of Russia to develop a foreign tourist card.
Some legislative documents have to be amended…, but the idea is to allow someone in India to apply remotely for a bank card for mirror payments in Russia and transfer from one's bank account in India to a bank account in Russia and use local services by scanning QR codes, etc." said Nurmukhanov. "We hope that with the introduction of the evisa from August 1 this year, the inconvenience in visiting Russia will be gone," he added.
"Everybody in Russia, especially Muscovites, knows curry, masala chicken… the gastro scene in Moscow is very developed with over 19,000 restaurants," he said.

#Tourism #evisas #curry #Russia #woo #Indian #tourists