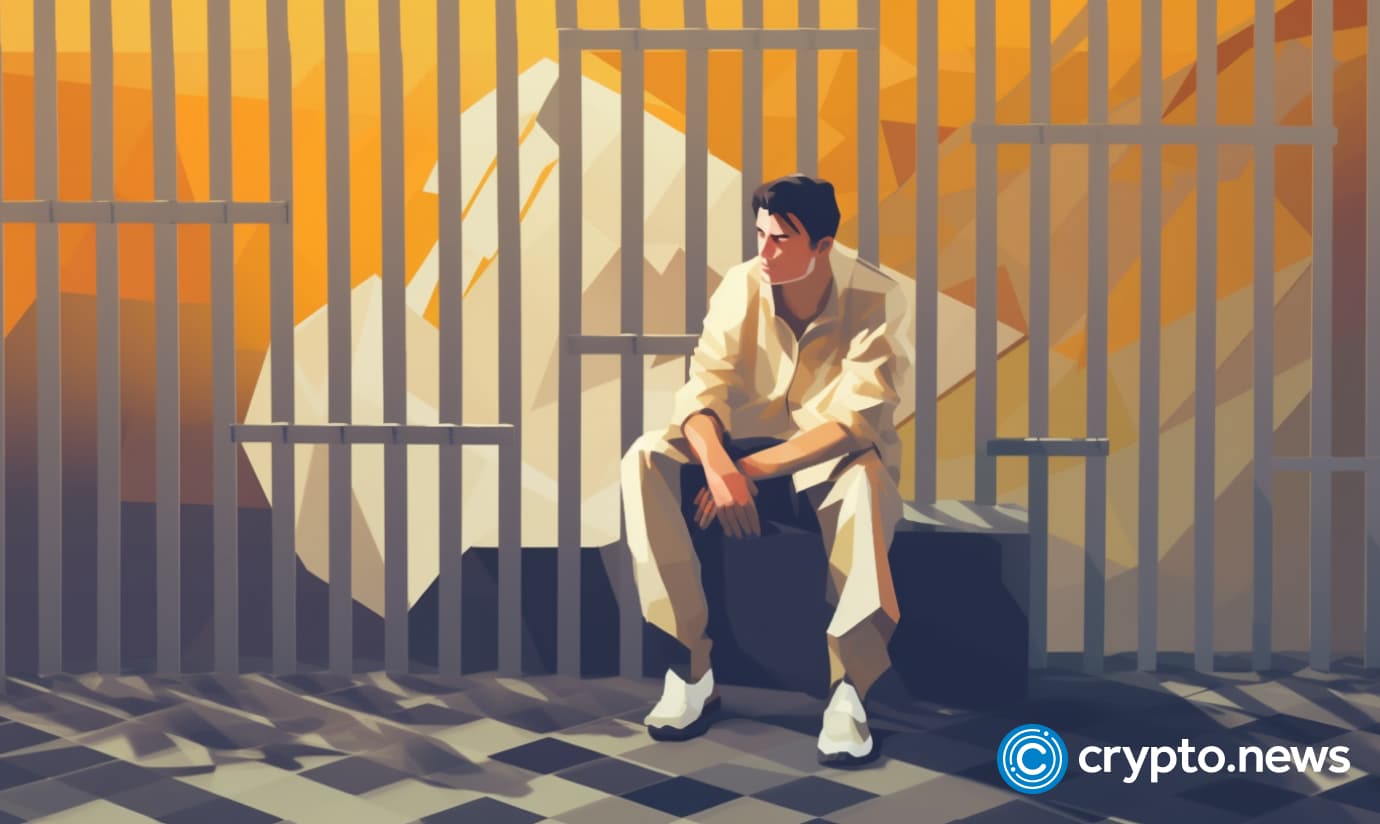 Nathaniel Chastain, a former product manager at NFT marketplace OpenSea, has opted to begin his three-month prison term for insider trading.
On Sept. 6, the legal representatives of Nathaniel Chastain submitted a letter to a New York District Court, notifying the judge that Chastain has chosen to retract his bail application while the appeal is ongoing.
As per the court's earlier verdict, he will willingly surrender himself by Nov. 2 to start serving his sentence while the appeal is being reviewed.
Earlier in May, Chastain was convicted of wire fraud and money laundering, marking the first insider trading case in the NFT sector.
The former OpenSea executive was charged with exploiting confidential data to earn substantial profits by purchasing NFTs shortly before they were featured on OpenSea's homepage, where their value would surge instantly.
Chastain allegedly capitalized on this inside information, selling the NFTs at a higher price once their value escalated, breaching his obligation to maintain the confidentiality of the information. The authorities claim that Chastain accumulated over $57,000 from these unlawful activities.
On Aug. 22, the court sentenced Chastain to a three-month incarceration for his involvement in insider trading on the NFT platform. Furthermore, he was instructed to pay a fine of $50,000 and relinquish any unlawful cryptocurrency gains acquired from his OpenSea trading ventures.
Prosecutor Allison Nichols emphasized during the trial that Chastain was cognizant of the legal boundaries he was crossing by conducting these transactions through undisclosed OpenSea accounts.
Despite Chastain's defense that the transactions were conducted on a public blockchain and that NFTs are neither securities nor commodities, his readiness to serve a sentence indicates an acknowledgment of the repercussions of his deeds.
NFT market faces downturn
In related news, the NFT market has been experiencing a downturn since the 2022 crypto market crash. Many investors have witnessed a substantial depreciation in the value of their premium NFTs, with plummeting floor prices and declining trading volumes. This persistent slump has compelled several NFT platforms to shut down.
Recur, a notable NFT marketplace backed by billionaire Steve Cohen and famed for its collaboration with Hello Kitty, is winding down due to unexpected hurdles and alterations in the business environment.
Similarly, the Mark Cuban-supported NFT social media platform, Nifty, has chosen to halt its operations, attributing this to failed investment ventures.
Prominent marketplaces like Blur have reported a significant 96% decline in sales volume, measured in Ether, from late June to early August.
OpenSea, now the second-largest player in the NFT market, has also recorded a trading volume decrease exceeding 90%.
#OpenSea #exmanager #retracts #bail #request #ongoing #appeal