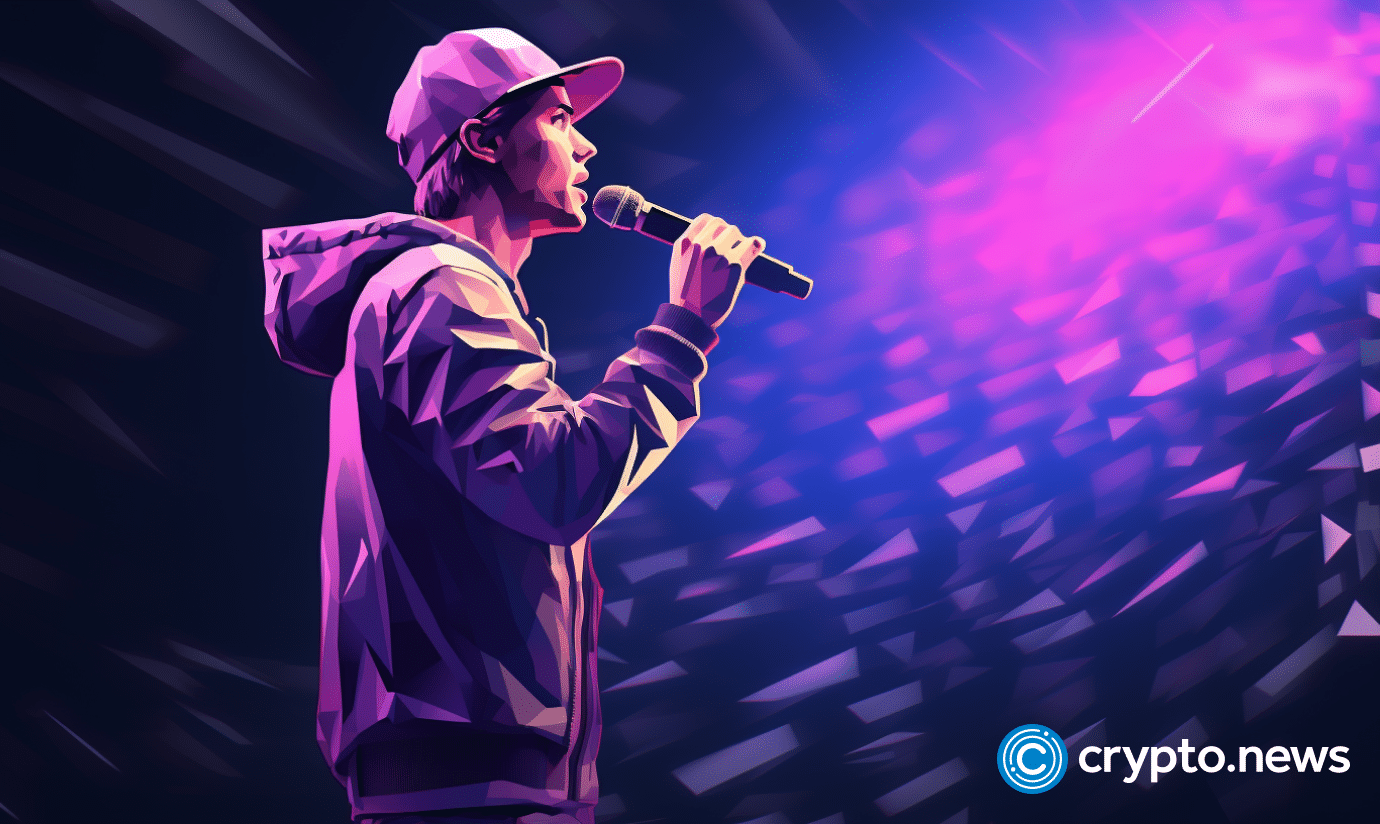 Justin Bieber's 2015 hit song "Company" has been converted into an NFT by anotherblock, enabling fans to earn royalties from future streams.
Justin Bieber's 2015 chart-topping single "Company" is poised to enter the digital asset realm as a non-fungible token (NFT), a transformation facilitated by the blockchain-centric music technology platform, anotherblock.
The release is scheduled for Sept. 7, in collaboration with the song's co-producer Andreas Schuller, widely known as Axident. A total of 2,000 NFTs will be available, offering fans ownership and a chance to forge a deeper connection with the art. Despite this new venture, Axident will retain the rights to the song, but NFT holders will be entitled to a 1% share of the song's streaming royalties.
Axident emphasized the evolving dynamics in the music industry, where blockchain technology facilitates unprecedented interactions between artists and their audiences. He remarked, "The ownership of a song bears far greater weight than its monetary value; it forges a profound connection to the art that, until now, has been beyond the reach of fans."
Since its initial release, "Company" has enjoyed considerable success, featuring in Australia's top 40 and ranking 53rd on the US charts. The track has garnered over 500 million streams, illustrating its sustained popularity.
Michel Traore, the co-founder and CEO of anotherblock, echoed this sentiment, stating that the initiative serves as a potent medium to introduce the wider public to the possibilities of web3.
He noted that the song "Company" stands as a sterling example of the untapped potential in this sphere, offering music enthusiasts a previously unavailable experience.
Furthermore, Traore underscored the initiative's aim to bring to the fore the often-overlooked contributions of producers in the music industry. He remarked that this venture seeks to highlight the creators behind the songs, ensuring they receive the recognition they deserve.
Anotherblock is no stranger to web3, having previously collaborated with renowned names in the music industry, such as The Weeknd, Rihanna, and Martin Garrix.

#Justin #Biebers #hit #Company #transforms #royaltybearing #NFT