Coinsquare Ltd. and WonderFi Technologies are in advanced talks to merge and become Canada's biggest cryptocurrency exchange. 
According to a Bloomberg Jan. 12 report, the conversions are in the preliminary stages. There is no guarantee that any agreements will be made. 
WonderFi continued by saying that the business has plans to talk further once an agreement has been reached and there is a transaction to report officially. Coinsquare officials have also declined to make any comment. 
As a result of the merger rumors, the share price of WonderFi has increased by almost 30% over the past day.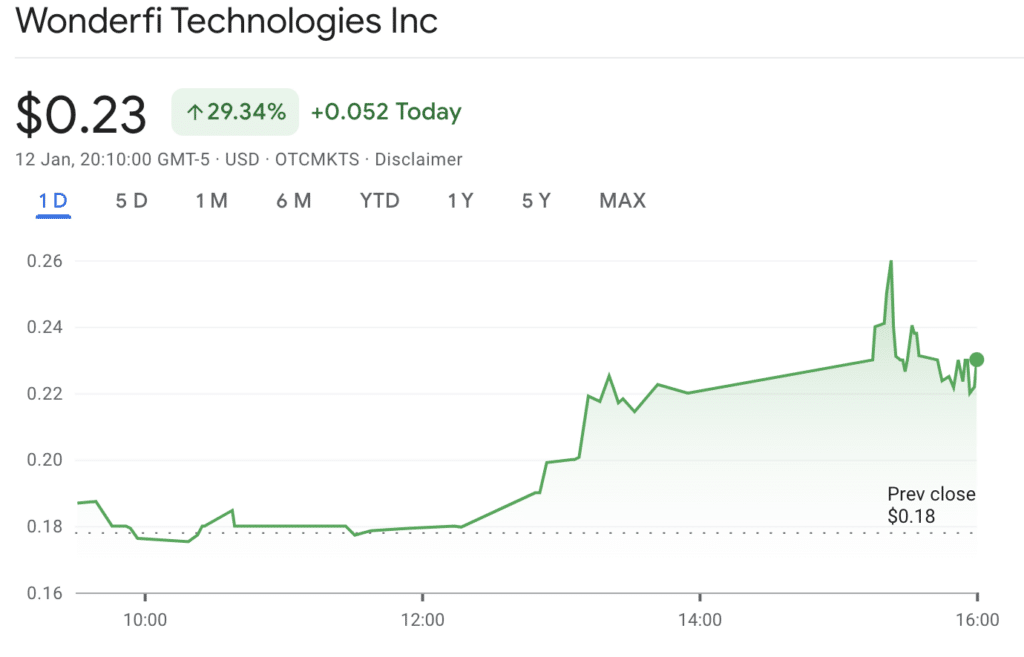 If the merger eventually pulls through, there would be around 1.15 million users between the two exchange providers. 
According to Bloomberg, WonderFi reported having about 650,000 customers and $258 million in funds under control in November, while privately held Coinsquare reported having about 500,000 users.
To comply with the country's current regulatory requirements, Coinsquare in October became the first local crypto business to join Canada's top self-regulatory body, the Investment Industry Regulatory Organization of Canada (IIROC).
The announcement of a potential merger between the two exchanges comes just days after Coinsquare terminated a contract to buy all of the outstanding shares of its rival CoinSmart. The canceled contract announced in September would bring CoinSmart $3 million in cash and over $26 million in Coinsquare shares.
Follow Us on Google News
#Coinsquare #WonderFi #merge #create #Canadas #largest #crypto #exchange