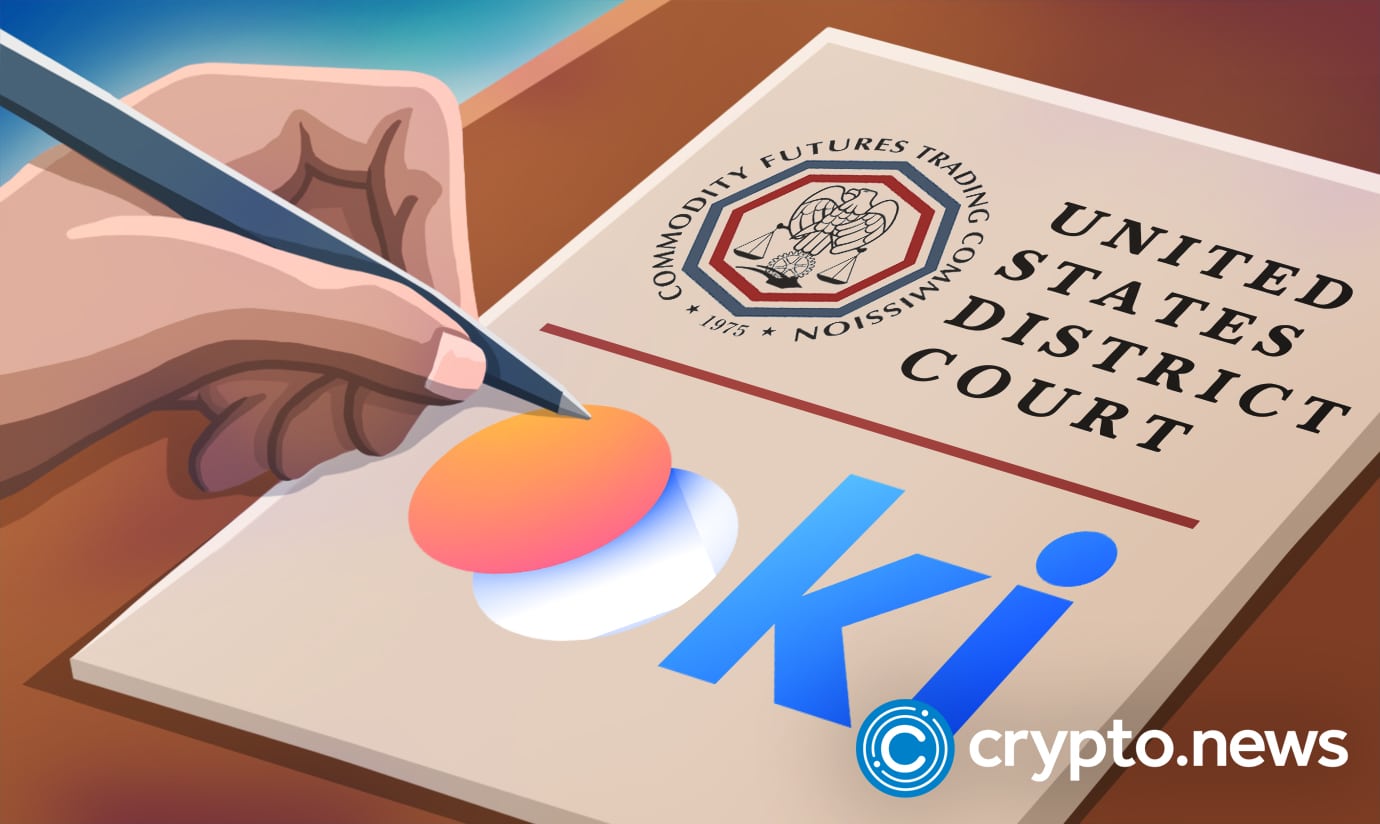 Ooki DAO, a crypto margin trading platform, missed the deadline to respond to the lawsuit from CFTC. The regulator has started the process of obtaining a default judgment. 
The Commodity Futures Trading Commission (CFTC) has asked the court for an entry of default against the DAO, according to a court document filed on Jan. 11. The regulator claims the DAO failed to respond to the summons' request.
The initial stage towards obtaining a default judgment — a determination made by the court when the defendant fails to respond to a lawsuit — is known as an entry of default. If accepted, the default entry will show that Ooki DAO failed to appear in court to plead or defend itself. It will be impossible to answer or react to the lawsuit in the future.
In September, the CFTC filed the relevant lawsuit, charging Ooki DAO with engaging in activities that only registered futures commission merchants (FCM) can perform. For instance, the platform offered clients leveraged and margined crypto trading without providing a means of customer identification.
In December, District Judge William Orrick of the US federal court ruled that the Ooki DAO inventors Tom Bean and Kyle Kistner, who are also the founders of the decentralized trading website bZeroX, should be served as part of an ongoing lawsuit by CFTC.
Considering the possibilities and operational mechanisms of DAOs, the case could set an interesting precedent for future lawsuits against other DAOs. 
While the DAOs are mostly a combination of autonomous and anonymous communities without a central governing body, Judge Orrick, in a Dec. 20 filing, said that these DAOs can be sued under state law as an unincorporated association. Still, that does not mean it will be subjected to existing regulations on commodities. 
Follow Us on Google News
#CFTC #seeks #default #Ooki #DAO #missed #court #deadlines