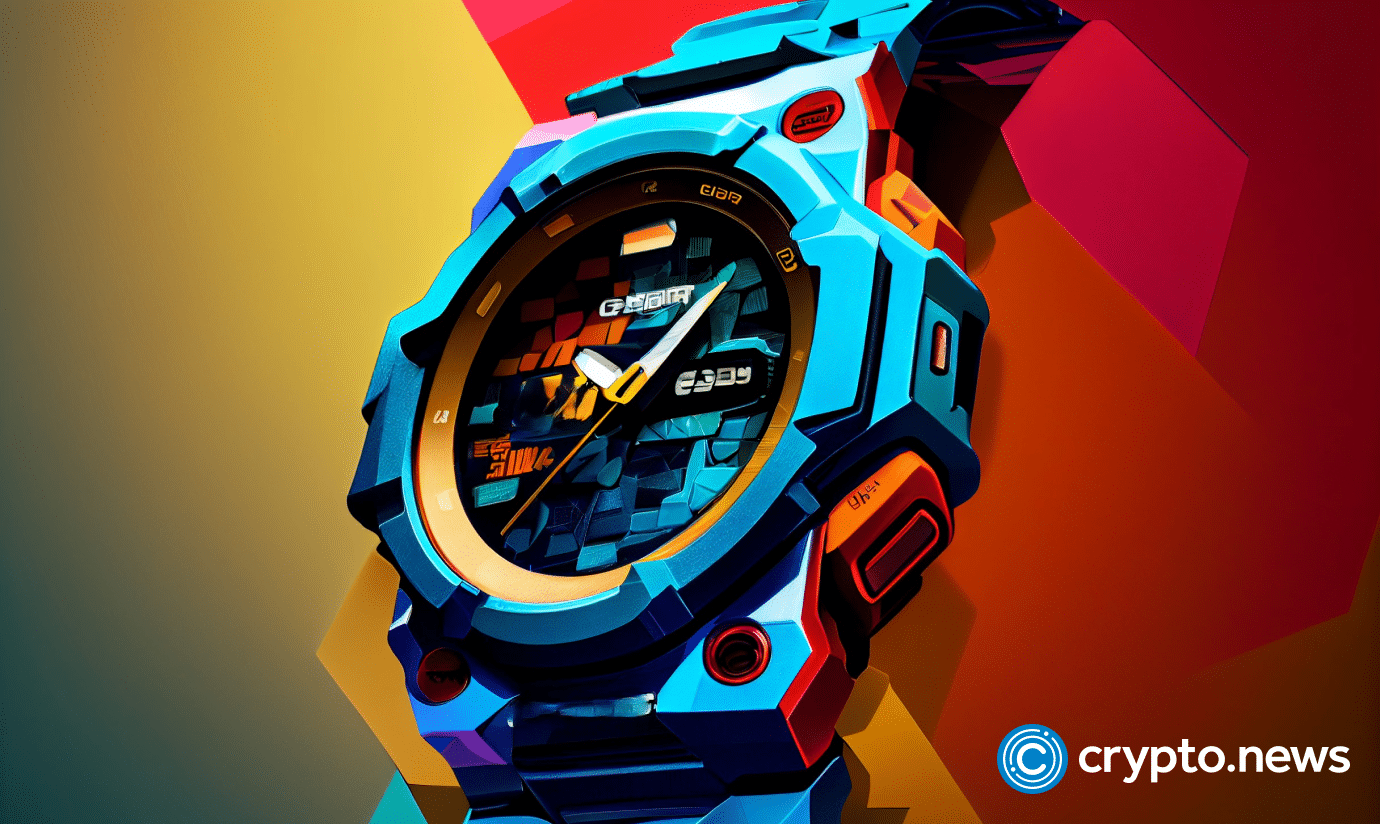 Casio is teaming up with Polygon Labs to unveil its virtual G-SHOCK watch on Polygon's protocols, starting with an NFT community access pass series.
Japanese electronics giant Casio has joined forces with Polygon Labs, a prominent Layer-2 scalability solution of the Ethereum blockchain network, to unveil virtual G-SHOCK watches utilizing Polygon's protocols.
In addition to the virtual watches, Casio is gearing up to unveil a collection of community access passes anchored on the NFT (Non-Fungible Token) technology. Starting Sep. 23, enthusiasts can claim one of the 15,000 NFT-based G-SHOCK creator passes that are up for grabs.
This initiative also grants users exclusive access to a dedicated Discord channel created explicitly for this project.
Casio has outlined a two-phase distribution plan for these passes. Initially, individuals registered for a CASIO ID on the official membership site are eligible to participate in the pre-distribution phase, slated for Sep. 23-26. Following this, the public distribution phase will kick off from Sept. 26-29.
This move comes after Casio's recent trademark application with the US Patent and Trademark Office on Aug. 22. The application encompasses various domains, including virtual clothing, NFT-backed media, watches, and virtual goods storefronts.
Casio's G-SHOCK range, known for its shock-resistant properties, has been a flagship product for the company. The introduction of NFT-based creator passes seems to be a strategic move to capitalize on the existing popularity of the G-SHOCK series.
Community design contributions
Casio is inviting users to contribute design concepts for the G-SHOCK creator pass as part of this community initiative. Furthermore, users can vote for their favorite design, with the winning concept being integrated into a variant of the NFT pass at a later stage.
Casio's choice of Polygon as the launchpad for its Web3 venture stems from the platform's ability to support swift transactions, facilitating a seamless and efficient process for the creation and management of NFTs, all the while adhering to a carbon-neutral approach.
"The co-creation of the Virtual G-Shock Project aims to increase the presence of the G-Shock brand in the virtual and Web3 worlds and to foster a culture of wearing watches in the virtual world."

Takahashi Oh, Senior General Manager of Timepieces at Casio.
This initiative places Casio in the league of other notable brands, such as Starbucks, Adidas, and DraftKings, all of which have embarked on their respective NFT projects in collaboration with Polygon Labs.
#Casio #unveil #GSHOCK #NFT #collection #Polygon