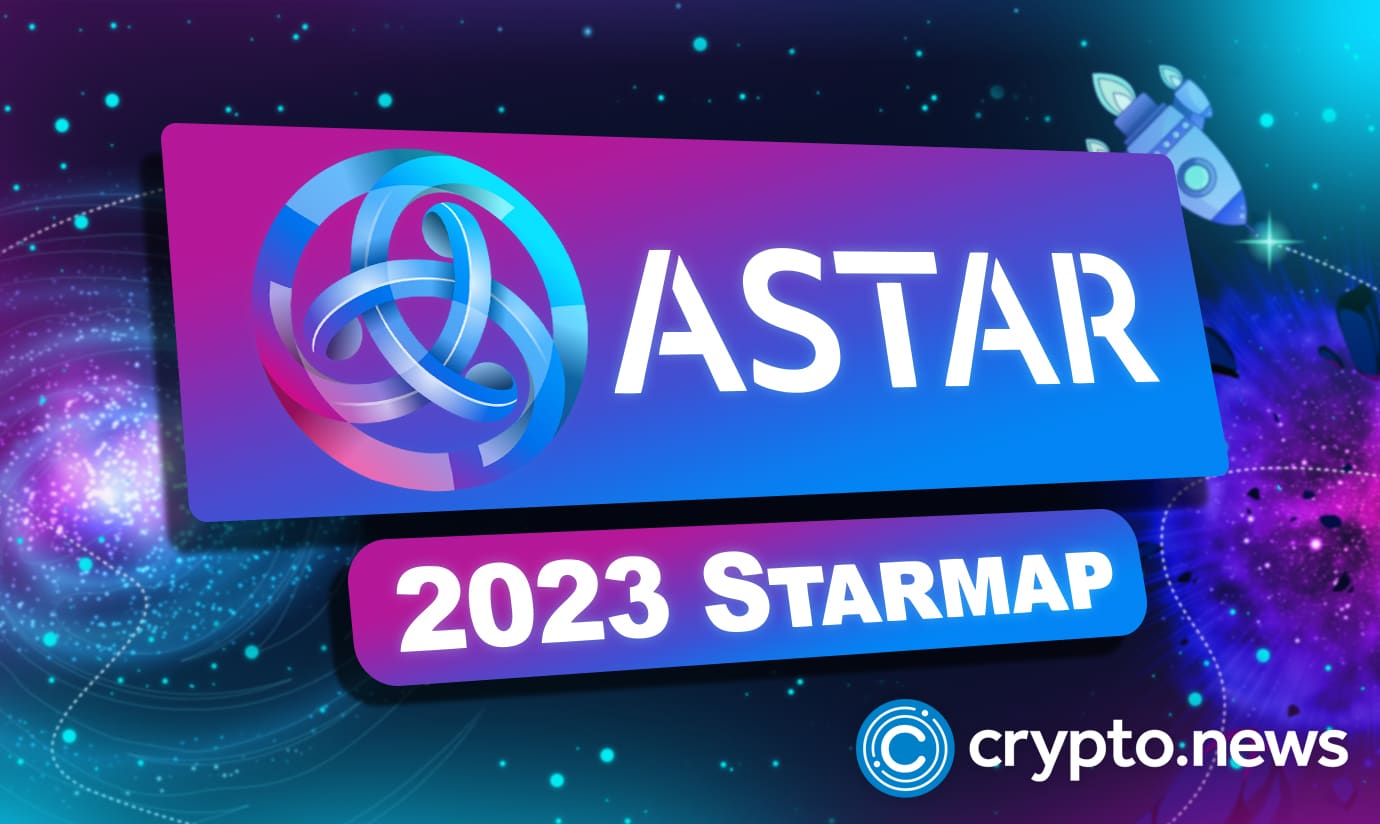 Astar Network, a layer-1 blockchain offering a scalable and decentralized infrastructure with multichain capabilities, has released its four-part 2023 roadmap.
Dubbed the 2023 Starmap, it details how the blockchain network will be built to realize its full potential. In an age where developers are keen to deploy on base layers that promise decentralization, scalability, and security, Astar Network wants to position itself as a go-to platform by providing all the necessary tools and stability desired by builders. The move is advised by events of last year when harsh market conditions wreaked havoc on building, forcing developers away as asset prices plunged. Networks like Solana hemorrhaged developers, some of whom were forced to re-deploy in competing but more stable and interoperable networks.
In the first phase, Reborn Nebula, in Q1 2023, Astar Network's goal will be to introduce a series of upgrades to bring innovative features and make the network more robust progressively. The first mission in this development stage will be to introduce the Cross-Virtual Machine (XVM) functionality. It allows smart contracts in one virtual machine environment to communicate with smart contracts in other environments. XVM will allow bi-directional calls between Ethereum Virtual Machine (EVM) and WebAssembly (WASM).
Efforts will also be made on Astar UI Library & Astar.js, WASM tooling, XCM smart contracts, and dApp staking. Astar Network developers are convinced the availability of robust tooling is critical, and WebAssembly (WASM) is a jig for this ideal future. With dApp staking, adoption could be accelerated, making web3 a reality.
In the second stage of development, "The Growth Nebula", Astar Network's mission will be to bring some of its key features to life while also forwarding new enhancements. In Q2, the focus will be on Swanky Suite, an all-in-one tool for WASM developers, and increasing the number of related projects while building more decentralized tooling. There will also be more development around Astar Network's tokenomics. 
During the "Expansion Nebula" in Q3 2023, developers will be looking at expanding their talent pool because there will be more high-quality tools and projects. The goal is to make discoveries on Astar Standard Development Kit (SDK), initiate further decentralization of infrastructure, enhance existing decentralized tooling, and create a learning hub for existing and aspiring developers. As the year concludes, the "Shine Nebula" stage in Q4 2023 will be dedicated to strategizing developments for 2024.
Astar Network, as reported, is a preferred gateway for web3 activities in Japan. Developers are taking advantage of the network's WASM implementation, allowing for faster dApp building and deployment.
Disclosure: This content is provided by a third party. crypto.news does not endorse any product mentioned on this page. Users must do their own research before taking any actions related to the company.
Follow Us on Google News
#Astar #Network #releases #roadmap #dubbed #Starmap #focus #building